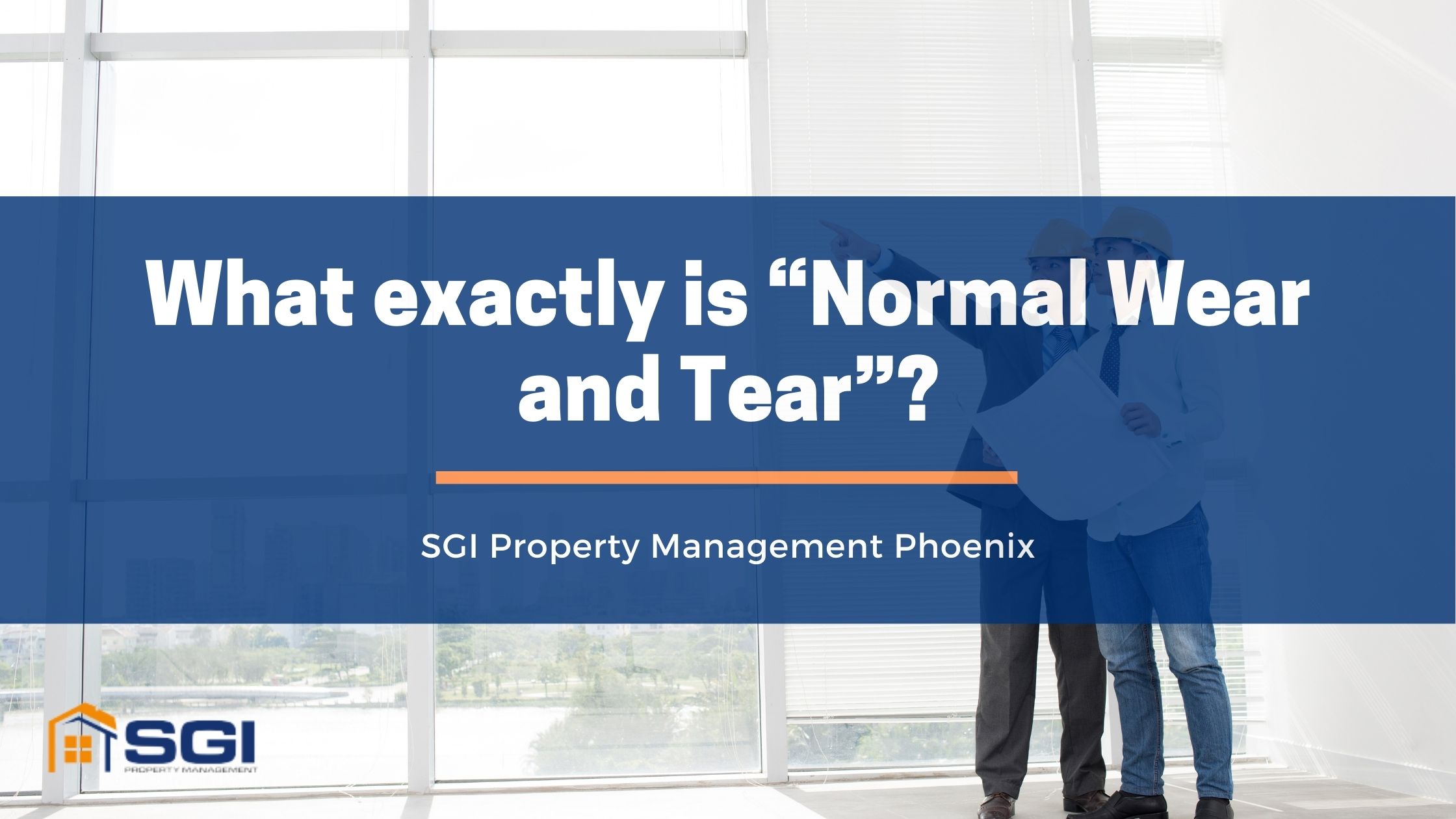 The phrase "normal wear and tear" is commonly used in real estate to describe the damage that occurs in the everyday use of a property or appliance.
This form of depreciation normally occurs when a tenant moves into the premises and it may be described as expected property damage.
But normal wear and tear should not be confused with damage caused by neglect or abuse of the property. It is important for a landlord to distinguish between the two so as to know how much to charge for repairs when a tenant vacates and to keep complaints to a minimum.
In this article, we at SGI Property Management Phoenix will take you through the concept of normal wear and tear while explaining how it differs from unexpected damage and how landlords can mitigate the damage.
What is Normal Wear and Tear?
The normal wear and tear of property or appliance relate to the expected damage that occurs from its day-to-day use. Such damage could be the chipping of paint, the loss of shine to the floor tiles, or to the fixtures and household appliances.
Normal wear and tear in a property manifest itself in different ways. Examples of this include discoloration of paint, leaky faucets, creaking doors, a worn-out carpet among other forms.
Defining Unexpected Damage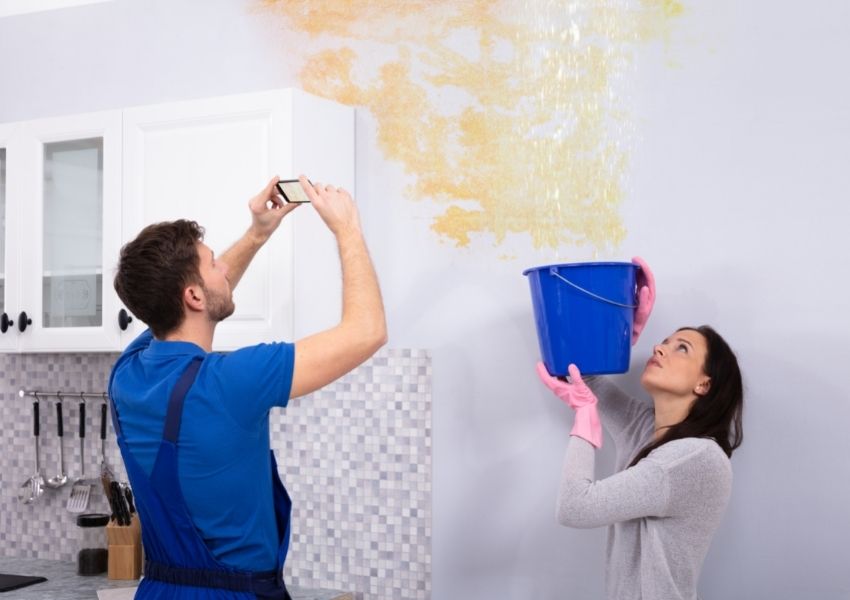 Unexpected property damage can be described as harm caused to the property due to neglect, misuse, or in some cases, malice.
A few examples of unexpected property damage include:
Damage to the structure of the property. For example, a cracked ceiling or damaged roof.
Broken floor tiles caused by abuse of the property.
A compromised plumbing system caused by a lack of property maintenance.
When unexpected damage occurs due to the actions of a tenant, the landlord may be justified to deduct the cost of repair from the tenant's security deposit.
Charging for Property Damage
A landlord may want to charge a tenant for the cost of property repair when any damage goes beyond normal wear and tear accidental damage or damage caused by neglect. The resultant costs are deducted from the tenant's security deposit.
Landlords should therefore be able to distinguish between normal wear and tear and unexpected damage.
The topic of "reasonable wear and tear" has been subject to many disputes between a landlord and a tenant that have ended up being litigated. In such cases, it is the court that determines whether a landlord will get compensated for the damage or not.
Conduct Property Inspections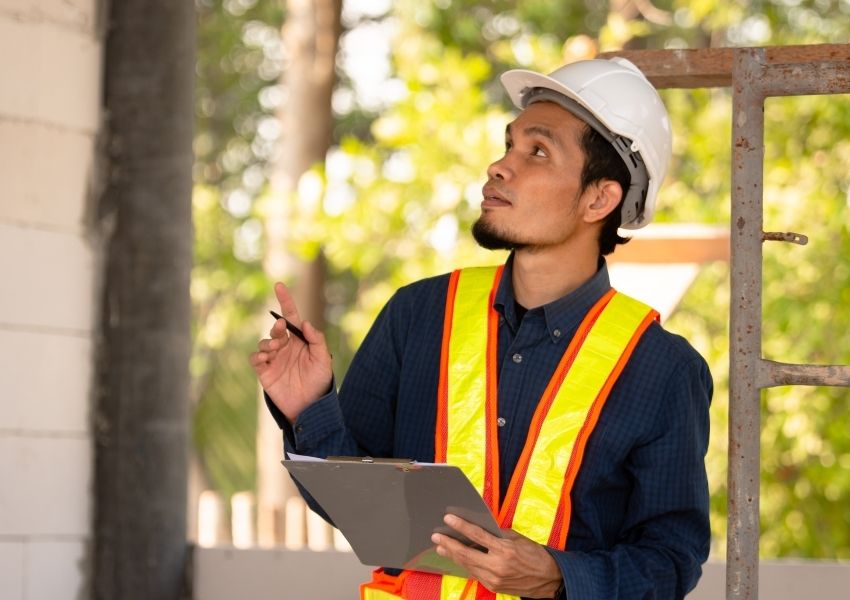 Property inspections are a great way of keeping tabs on your property's condition. Inspections enable you to track the level of deterioration and determine whether the damage was from reasonable wear and tear or if it was unexpected.
Move-in and move-out inspections are common amongst landlords, with their main purpose being to compare the condition of a property before a tenant moves in and after the tenant vacates.
When conducting these inspections, landlords are advised to prepare a checklist of the different aspects of the property and to write detailed notes. You may also consider taking pictures of the premises if it is legally permissible.
If you are unsure whether or not it is legal in your area, please consult a legal professional or experienced property management company.
With a move-out inspection, you repeat the same procedure of writing detailed notes and taking photographs. You can then compare these with your notes from the move-in inspection to assess the level of damage.
If you happen to notice some unexpected damage, take detailed notes, and calculate its repair costs. You can then deduct the cost of repairs from the security deposit but be sure to provide a statement along with reasons for the deductions.
Screen Prospects Effectively
Finding responsible and accountable tenants can greatly reduce the risk of negligent damage to your property and you can find these tenants through an effective screening process.
A comprehensive tenant screening process is a great way to protect against damage to your rental property, as tenant screening can be used to separate the potentially problematic individuals from your preferred candidates for placement.
A thorough screening process goes through an individual's background and includes searches on their credit history, criminal history, cases of tenant eviction as well as verification of their income.
For effective tenant screening, it is advisable to hire the services of a property management company. A reliable property management company would ensure that the condition of your property is protected by finding suitable candidates for tenant placement.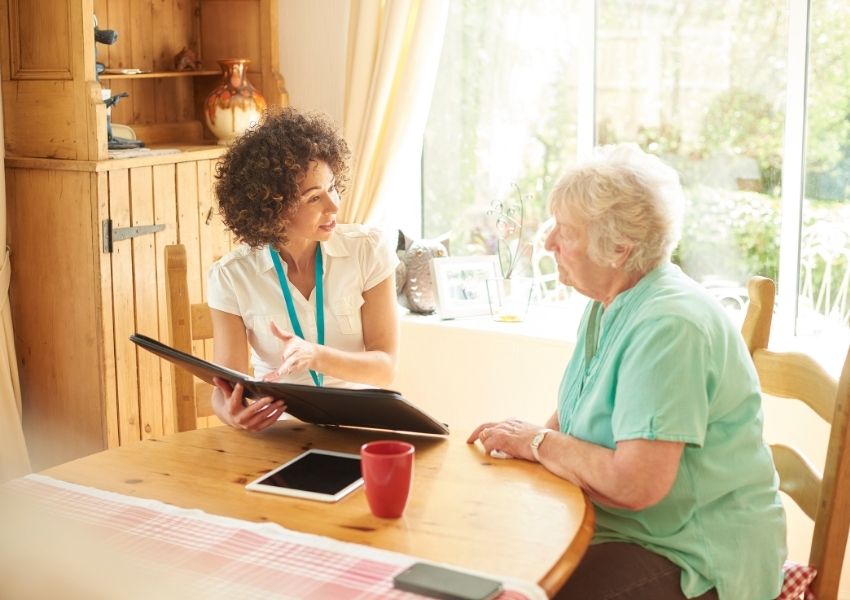 Bottom Line
Determining whether the damage to a property is a result of normal wear and tear or if the damage is unexpected can sometimes be difficult. But knowing the difference between the two is necessary to avoid a dispute with a tenant which would potentially lead to litigation.
At SGI Property Management, we conduct thorough tenant screening as well as regular property inspections to ensure your property remains in pristine condition throughout its lifetime.
Reach out to us today for unparalleled property management services in Phoenix, Arizona.