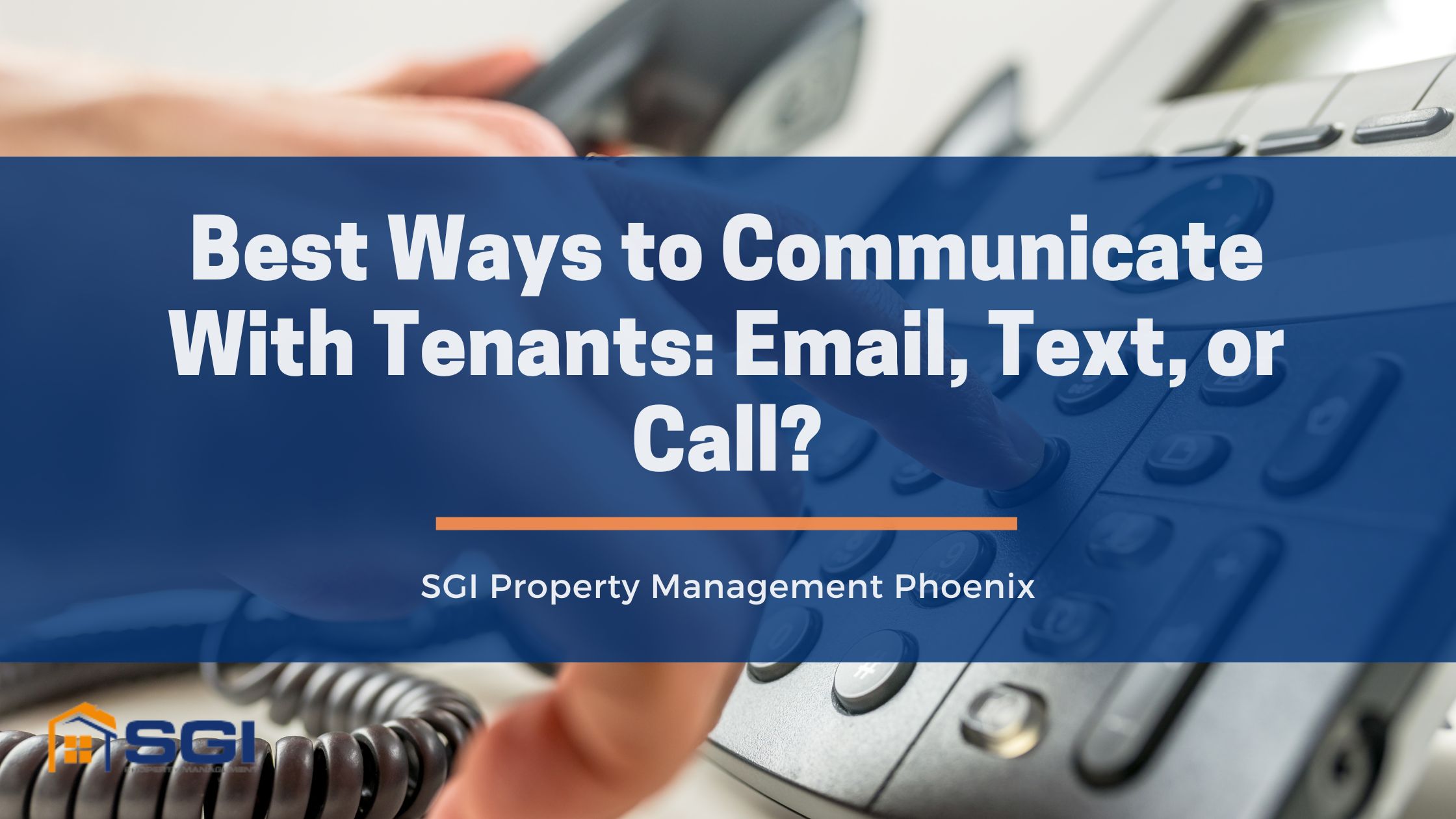 The key to a stress-free tenancy is to maintain a good relationship with your renters. Keeping open lines of communication can help you prevent conflicts and misunderstandings, set clear expectations for renters, and improve your tenant's experience.
In the long run, this will mean retaining tenants for longer and earning a steady stream of income every month.
It's crucial that you choose the right channel to communicate with your tenants. There's a time and place for text messages, emails, and phone calls. If you're not sure which method of communication is best in each situation, this article will help you! Keep reading to learn which is the best way to communicate with tenants.
When Is It Best to Call Tenants?
Whether it's to schedule an inspection or answer their inquiries, there are times when it's better to give renters a call.
Here are some other examples of when it's best to call tenants:
Emergencies: When it comes to emergency repairs or damage caused by natural disasters, it's essential to contact your tenants immediately. This will let you act as soon as possible.

Courtesy Reminders: A simple call to remind tenants of the upcoming rent payment or let them know a contractor is coming over goes a long way. Plus, these calls can eliminate unnecessary late notices or lease violations.

Inquiries: Sometimes, a call can be more informative than an email or a string of texts. When it comes to complex matters, it's best to call tenants to avoid miscommunication or misunderstandings.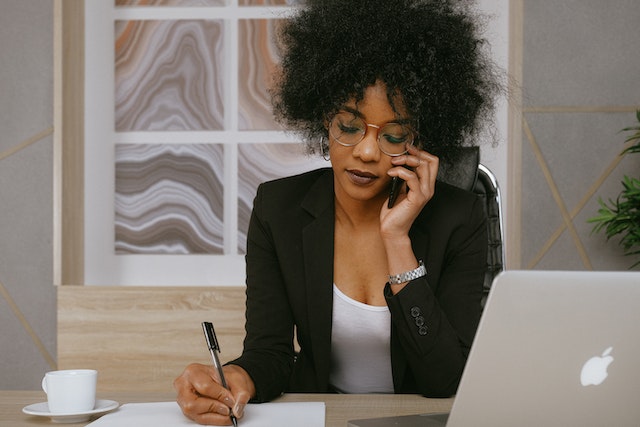 What are the best practices when calling a tenant? Phone etiquette and patience are key in this situation.
You can help your tenants feel more comfortable with calls by keeping the following tips in mind:
1. Keep It Professional
Being too chatty, overly friendly, or vague can annoy or upset your tenants. It can also lead to misunderstandings. Instead, keep the call brief and make sure to state the purpose of your call upfront.
2. Leave a Detailed Voicemail
If your tenant doesn't answer your call, don't leave a voicemail simply saying, "Call me back." Instead, explain the purpose of your call to increase the likelihood of a callback!
3. Only Call During Business Hours
No one likes receiving calls in the middle of the night. Make sure not to call tenants outside business hours unless it's a critical emergency. Additionally, only call them for business-related reasons to avoid overstepping or violating their privacy.
4. Consider Landlord-Tenant Laws
Calling up prospective tenants to let them know they've been accepted for a rental unit can constitute a verbal agreement.
Under the Arizona Residential Landlord and Tenant Act, a verbal rental agreement is just as enforceable as a written rental agreement. Keep this in mind when talking with renters over the phone!
When Is It Best to Email Tenants?
Emails allow you to communicate important information quickly, such as upcoming renovation and maintenance projects. The main benefit of emails is that they allow you to store documentation.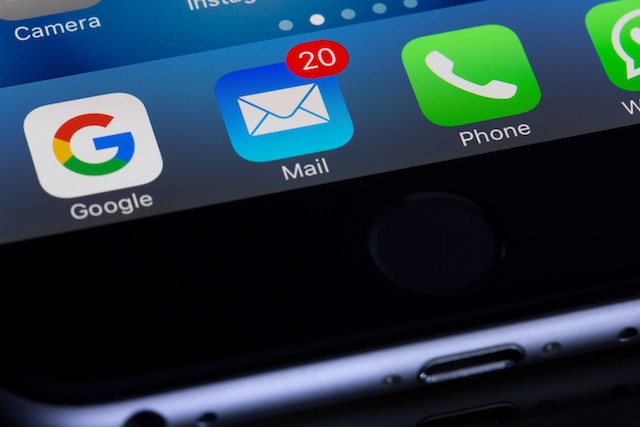 You can also use emails to send reminders such as invoices, due rent amounts, or overdue reminders. You can even use property management software to automatically send these reminders.
When emailing tenants, it's important to keep the following things in mind:
Avoid sending incomplete or incoherent emails.

If an email doesn't have a clear business purpose, it's considered spam.

Include your contact information in every email.

Double-check to ensure any needed attachments are sent.

Schedule emails to arrive during business hours.

In most cases, emails can be considered legal written documentation. Check with a real estate attorney or property manager before sending notifications such as move-out notices, lease violations, or eviction through email.
When Is It Best to Text Tenants?
Texting is a great way to stay in touch with your renters. For most people, it's easier to reply to a simple text than an email or a missed call.
Plus, texts have a reported 99 percent open rate, and 94 percent are read within 5 minutes. So, you'll have the peace of mind of knowing your tenants got your message.
Text messages can be a great way to communicate with your tenants, however, sometimes it may be best to give them a call or send an email for more serious matters.
It's also important to keep in mind that not everyone wants to receive text messages from their landlord. Make sure to ask your tenants which is their preferred form of communication early in the leasing process.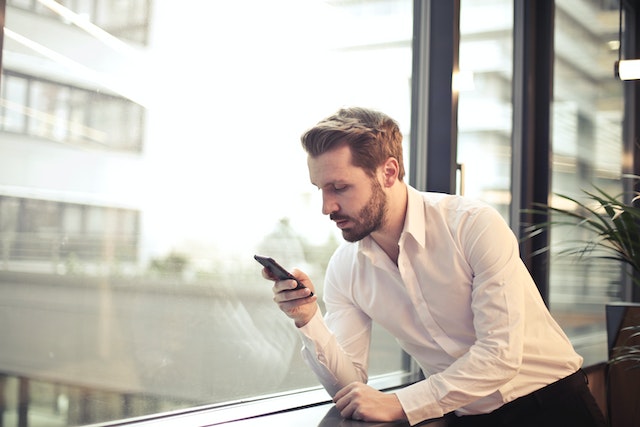 When texting tenants, make sure to:
Get their permission and put it in writing: Add a section to your lease agreement indicating your tenant would like to receive text messages from you.

Let them know what and how often you will text: Let tenants know beforehand what type of information you'll communicate via text message. Try to limit this to repair updates, rent due dates, or seasonal maintenance reminders.

Don't send random texts: Every text you send should have a purpose and be meaningful.

Provide guidelines for what a tenant can text you: It's important to limit what information a tenant can text you. For instance, if you have a tenant portal for submitting maintenance requests, tell them they need to use it and not text you.

Don't text about important subjects: Remind tenants that critical issues, like late rent or lease termination, must be in writing and include a phone call. Only use texts as simple reminders about property maintenance or as follow-ups to an email or written notification.
Bottom Line
Calls, emails, and texts are all valid ways to communicate with tenants, however, each communication method serves a unique purpose for your rental business.
If you're still not sure about which communication method to use, it's always a good idea to ask renters what form of communication they prefer beforehand!
If you need help communicating with tenants or managing their requests, contact SGI Property Management Phoenix today! As a full-service property management company, we can help you make the most out of your Phoenix rental!