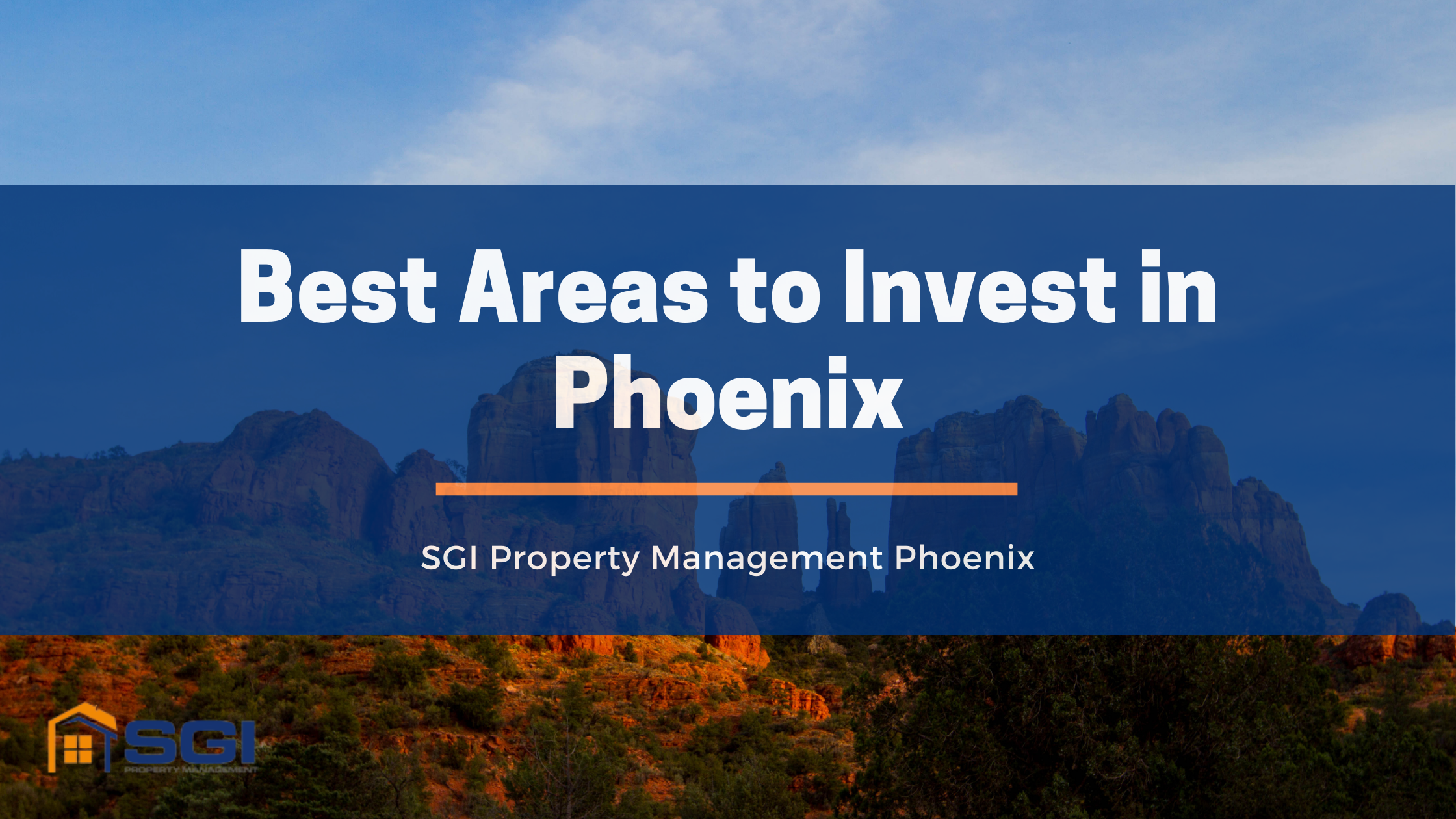 Phoenix real estate is hot right now! The metro area is experiencing double-digit growth and a high price-to-rent ratio. So, if you are considering investing in Phoenix real estate, you should do it now!
Phoenix is the capital city of Arizona and the state's most popular city - over 4.8 million residents call it home! Housing demand in Phoenix is driven by multiple factors including, good quality of life, a favorable job market, an increasing population, and great weather.
In this article, we at SGI Property Management will walk you through the top areas in Phoenix you should consider for your next property investment. By reading the below, you'll get to know which neighborhoods are the most promising for real estate investors in this part of Arizona.
1. San Tan Valley
Nestled in the San Tan Mountains, San Tan Valley is home to over 80,000 people, and is the newest and largest named area in Pinal County. This area is making a comeback after suffering a major blow during the housing crash of 2008. Nowadays, there is better infrastructure, as well as numerous shopping and restaurant options. It's no wonder property prices are increasing!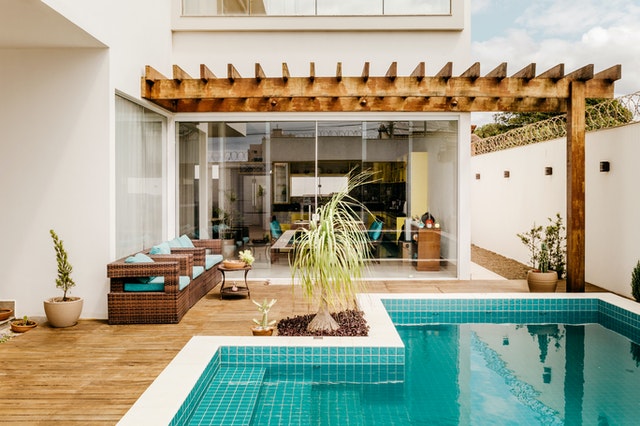 2. Morrison Ranch
Morrison Ranch is an expertly planned community in the heart of Gilbert, Arizona. It spans over 3,000 acres and has 7 residential neighborhoods, a town center featuring restaurants, shops, professional services, and a sprawling business center. Also, Morrison Ranch residents get to enjoy exceptional amenities including playgrounds, three lakes, parklands, and tree-lined pedestrian footpaths.
3. Queen Creek
Queen Creek's population continues to grow steadily and has more than doubled in the last decade. More than 60,000 folks now call Queen Creek home.
Queen Creek is located about 40 miles from downtown in the southeastern corner of the Phoenix Metro area. Incorporated in 1989, it straddles both the Maricopa and Pinal Counties.
This area's real estate has witnessed a surge in demand over the last couple of years which has pushed property prices up. According to Redfin, home prices went up by over 20% compared to last year.
Like most real estate markets in Phoenix, investors have a lot of options to choose from depending on their budget.
4. Apache Junction
By and large, Apache Junction is a blue-collar area with over 40,000 residents, where the average annual income for a household is about $55,000. This area is located on the eastern rim of the Phoenix Metropolitan area, near the foot of the picturesque Superstition Mountains.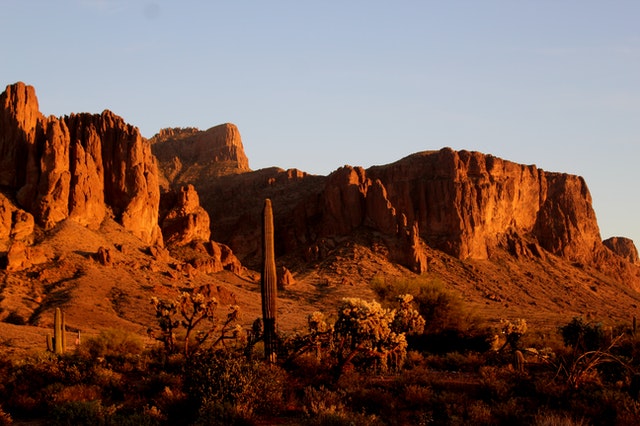 Flanked by vast deserts, rugged mountains, and an endless expanse of outdoors, Apache Junction is one of the best places in Arizona to invest.
Also, you'll be glad to know that the rental market is strong, especially when it comes to single-family homes which ensures a good ROI for investors!
5. Verrado
Verrado is a master-planned community located in the city of Buckeye, about 25 miles west of downtown Phoenix. Nestled in the heart of the Sonoran desert, Verrado is a community brimming with genuine small-town charm. Construction began in 2002 and is projected to be completed in the next 8 to 12 years.
As a savvy investor, you can buy new construction to hold! When completed, the community will number approximately 14,000 homes and a whopping 4 million sq. ft. of office, retail and light industrial space. New Urbanism is the spirit that guides this community, which encourages walkable downtowns and sustainable development. According to DMB Development, 5,500 homes have already been built.
6. Peoria
Located in the West Valley of the Phoenix metro area, Peoria is a town with bountiful opportunities for real estate investors. Two neighborhoods in Peoria are standouts in this regard!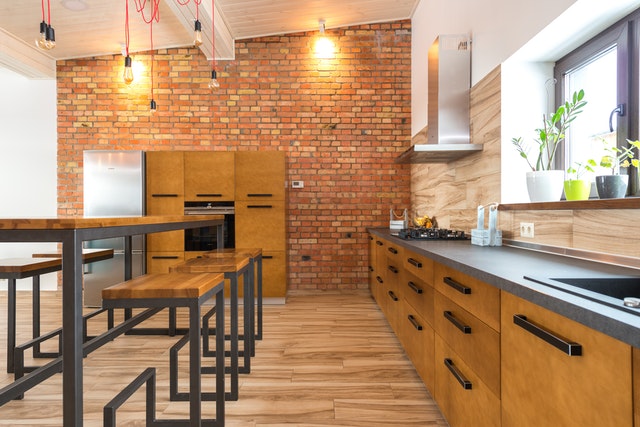 One of these neighborhoods is Camino a Lago. It features fantastic amenities in addition to being located close to a variety of dining, shopping and entertainment options.
Another neighborhood in Peoria that's worth your while is Fletcher Heights. Built between 1999 and 2002, Fletcher Heights offers fantastic options for real estate investors!
Residents in Fletcher Heights get to enjoy top amenities such as children's playgrounds, walking paths, 40 acres of desert granite common area, and nine acres of turf fields.
7. Arrowhead Ranch
Arrowhead is a populous area settled in the city of Glendale in Maricopa County. It was once a citrus range where oranges and lemons were cultivated. Today, over 30 years later, Arrowhead Ranch is a planned residential community.
8. Litchfield Park
Litchfield Park is one of the older communities in the Phoenix metro area. This area lies just 20 miles west of downtown. The founder of Litchfield Park was Paul Weeks Litchfield – an executive of the Goodyear Tire and Rubber Company. Litchfield was looking for some land to farm cotton on for use in strengthening rubber.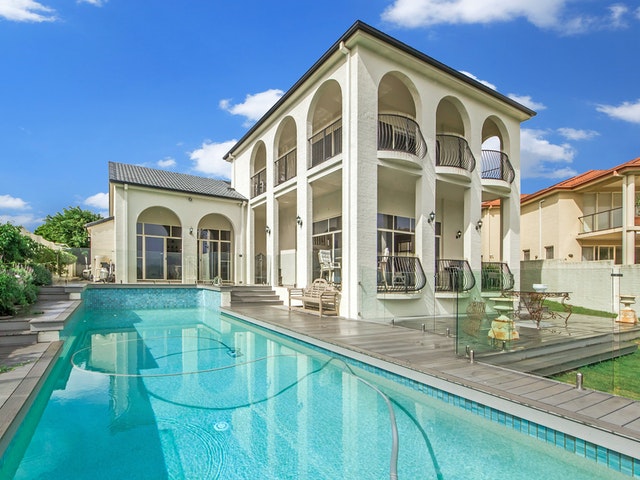 Today, Litchfield Park is one of Phoenix's best-kept secrets and is a haven for real estate investors.
In a Nutshell
Phoenix is without a doubt one of the best places you can invest in real estate right now. Property prices are going up, the rent-to-price ratio is great, and the population is steadily increasing due to the great quality of life Phoenix offers!
If you're looking to purchase Phoenix real estate, the eight aforementioned areas should be on your list!
For expert help and advice, feel free to reach out to our team at SGI Property Management!