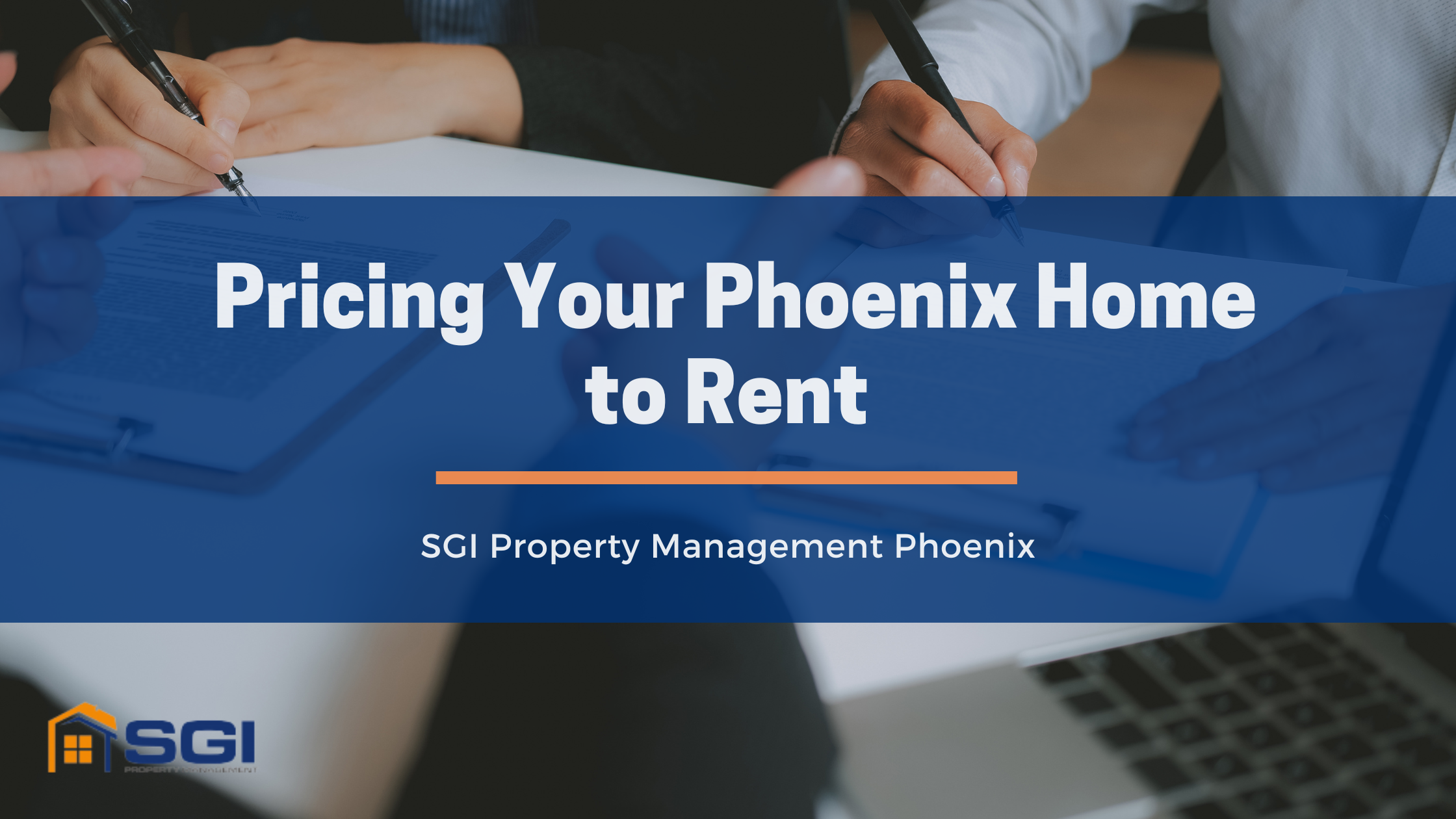 Are you renting out your property for the first time? Or has a tenant just moved out and you are looking for a replacement? Either way, you need to set the right price for your property.
The right rental price must meet two criteria. One, it must not be too high or too low. And two, it must ensure that you're able to make a profit from your investment.
When setting the right rent, there are a number of factors that you must consider. In today's article, we'll go over all these factors to help you price your Phoenix home correctly.
Conduct a Comparative Market Survey
In other words, look at what similar properties are charging. Focus on properties that look as similar to your rental property as possible to get the best estimate. The following are a few things that you should consider when looking at your competitors.
Location: Look for rentals that are located in the same section of town as yours. Rental prices can vary considerably depending on the section of a town, as some areas can be more desirable than others.

Size: Look for rentals that are of the same size as yours and have the same number of bedrooms and bathrooms as your rental.

Type of Rental: Some types of rentals will rent for much more than others. A single-family home, for instance, will go for more when compared to a multi-family home.

Age of a Home: A newly constructed home will typically command a higher price than an older home.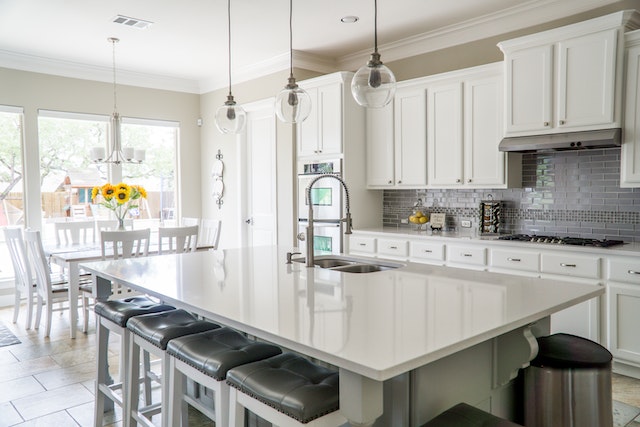 Where To Look For Your Competitor's Rentals
When looking for rentals that are similar to yours, there are multiple options for you to consider. One option would be to look at online ads. You can get dozens of these on top rental listings sites such as Zillow, Trulia, and HotPads. You can use search filters available on those sites to view properties similar to yours.
Another option is to search in person. Interview multiple landlords to know how much they are charging for their rentals.
You can also simply seek professional help. Even if you don't intend to rent out your property using a property manager, you may find their help to be extremely invaluable. After all, property managers are experts in everything to do with property, including setting the right rental price. They will have a good idea of what is renting out quickly and for how much in your specific area.
Factor in Desirable Amenities and Features
Once you know how much your competition is charging, the next thing to do is adjust the price according to how desirable your rental unit is.
The following are some of the main amenities and features that tenants look for when comparing to another unit:
The view the property has. A property that has a garden view instead of a parking lot view will be more desirable in the eyes of prospective tenants.

The updates the unit has. Does your unit have hardwood floors, energy-efficient appliances, or freshly painted walls? Or, does it have inefficient appliances, tired-looking walls, and chipped flooring?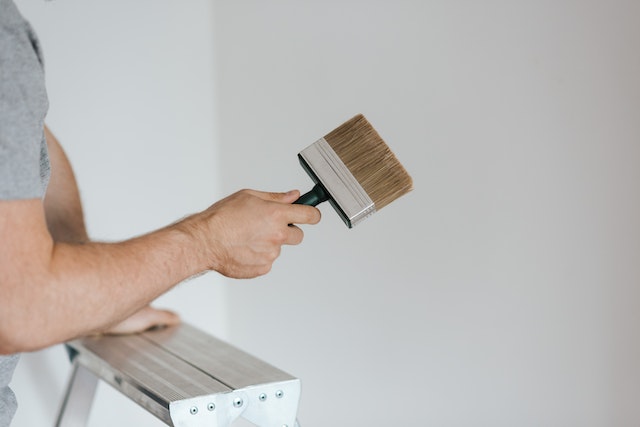 The size of the unit. Of course, the bigger the home is, the more sought after it will be. A 1,000 sq. ft. home, for instance, will command a higher rental price than a 700 sq. ft. property.

The layout of the property. Quality prospects usually ignore properties with railroad style versus other layouts.

The floor the unit is on. Tenants usually find units on higher floors to be more desirable. A walk-up is an exception however.
Do the Math
Once you have an idea of how much to rent, figure out whether that amount is going to lead to profits. After all, the goal of investing in real estate is to make an ROI. At the very minimum, the right rent should be able to cover all your expenses.
Examples of property expenses include the following.
Property taxes

Mortgage payments (if any)

Vacancy costs

Repair and maintenance costs

Management costs
Next, calculate your potential return on investment. One way of doing that is by using Cash-on-Cash Return. To calculate this, you'll need to divide the Annual Net Cash Flow by the Invested Equity.
Suppose, for instance, that you've decided to rent out your property for $3,000 a month and have monthly upkeep costs of $1,000. In such a case, your annual pre-tax cash flow for a year would be ($3,000 - $1,000) x 12 months = $24,000. Next, assuming you invested $100,000, your CoC would be $24,000/$100,000 = 24%.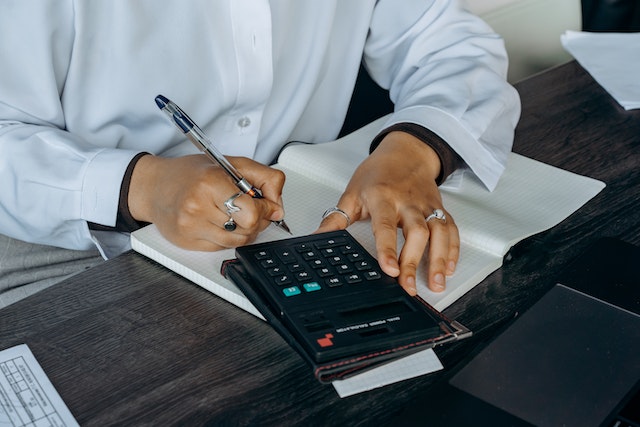 Other formulas for calculating an investment's profitability include the following.
Capitalization Rate

Annual Gross Multiplier

Net operating Income
Know the Market Demand
Are potential tenants calling to schedule a property viewing or a video tour? If you're receiving fewer to no calls, the rental price may be the problem. You may have set it too high and therefore made your unit less desirable.
If you charge a high rental price, your property must have the amenities and location to back it up. If not, prospective tenants will simply move on to the next property.
Also, note that you should always adjust the rental price depending on market forces. When the economy isn't doing well, for instance, you'll want to adjust it accordingly.
But the basic rule of thumb is to charge higher rent when demand is higher and to lower it when demand is low.
In Conclusion
There you have it. Everything you need to know when it comes to pricing your Phoenix rental home. But should you require expert help, SGI Property Management Phoenix can help. Hundreds of property owners in Phoenix trust us with the management of their rental properties.
We have the skills, experience, and knowledge necessary to help you meet and even exceed your investment goals. Get in touch with us TODAY to get started!